What is the Ashe County Cheese Factory? The cheese factory is a huge tourist attraction for Ashe County and a place local residents love to visit as well. In 1930 the Kraft Corporation founded the Ashe County Cheese Plant officially. Over the years, Ashe County Cheese has had several different owners. The factory soon extended into a store, located directly across the street. One of the most popular attractions at the plant is the viewing room that was added to the plant. The viewing room allows visitors to go and watch the cheese being made. This quickly made Ashe County Cheese become one of the most popular tourist attractions in the state of North Carolina.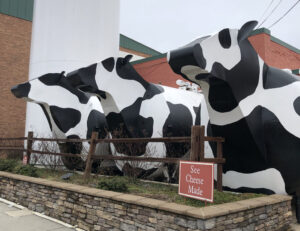 The Ashe County Cheese Store has expanded and remodeled several times over the years. The current store has dozens of different cheeses, such as cheese bricks, spreads, slicers and several other items. Ashe County Cheese is also well known for their delicious homemade jams, jellies, preserves and butters. Another very popular seller is their homemade fudge and ice cream. Ashe County Cheese Store is equipped with several delicious things to take back home with you after your visit.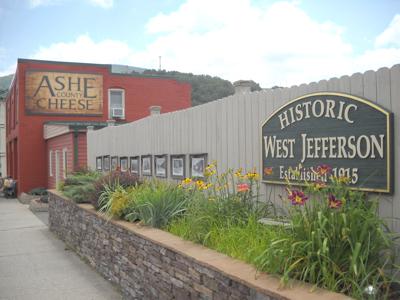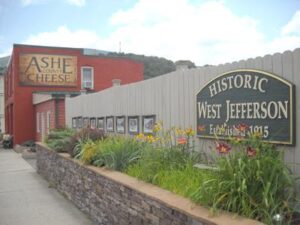 Before you finish your visit and head home with the delicious cheese, don't forget to walk right up the street to Vannoy Properties and stop in and see us. We have local real estate agents and brokers on site to help assist you. Whether you are looking for a property, home or a spot on the beautiful New River we have all you could be looking for and more. If you are a tourist, we would love to help you make the NC High Country your hometown.