Jefferson Landing NC real estate provides homeowners with all the comforts of resort living. Situated among the Blue Ridge Mountains and located just off the banks of the New River, the gated mountain resort community eludes the feeling of easy living. In addition to incredible homes, the area also boasts an award-winning golf course, delightful dining options and spectacular views of the surrounding mountain vistas. When you own Jefferson Landing NC real estate, you own your own private piece of paradise.
Jefferson Landing Amenities
In addition to real estate, Jefferson Landing offers a number of vacation rentals. From luxurious townhomes to renovated lodges, couples, families and large groups flock to the area to enjoy all its amenities. Homeowners and guests alike can enjoy an impeccably maintained golf course, swimming pools, tennis courts and sightseeing.
Owning real estate in the area is a great investment. The 500-acre community has bee master-planned and boasts a variety of beautiful properties. The gatehouse is monitored 24 hours a day to ensure security, and the Property Owners Association keeps the area in tip-top shape. Lawns are meticulously maintained and common areas come alive each season with new plantings that add vibrancy and color to the area. With incredible views and tranquil properties, owning Jefferson Landing NC real estate allows you to co-exist peacefully with the incredible mountain environment.
Things to Do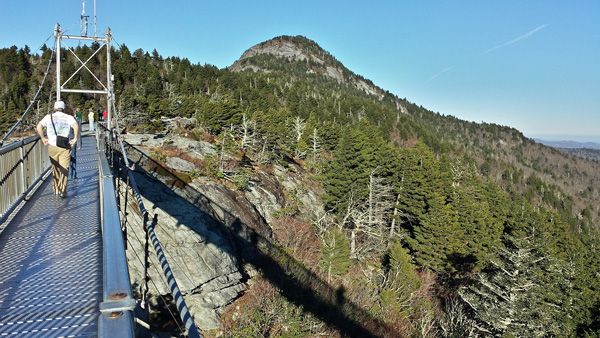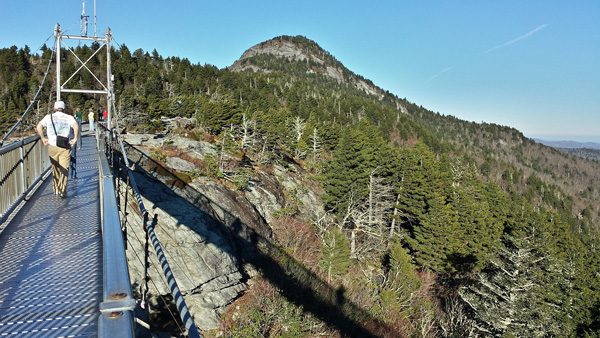 When you own your own piece of Jefferson Landing NC real estate, you're also situated at an ideal location to explore all that the area has to offer. Ashe County is known for its beautiful scenery, pristine parks and the historic Ashe County Cheese Factory. Grandfather Mountain is also just a short drive away, and offers guests a variety of things to do. From visiting the nature preserve to dining in the mountaintop restaurant to crossing the mile-high swinging bridge, families come from miles around to visit Grandfather.
Other attractions in the area include Moses H Cone Manor, the Linville Caverns, Tweetsie Railroad and three area ski resorts. Antique shops, art galleries, restaurants, pubs, bakeries, coffee shops, jewelry stores and furniture outlets are also sprinkled throughout the neighboring towns of Boone, Blowing Rock and West Jefferson. Greensboro and Winston-Salem are also short drives away, making Jefferson Landing an ideal place to call home base.
In addition to shopping and dining, the area also offers a variety of outdoor activities that would excite any nature lover. From fly fishing and kayaking on the New River to biking and hiking trails off the Blue Ridge Parkway, there is plenty to do in and around this mountain community. New River State Park, Elk Knob State Park and Rocky Knob Mountain Bike Park are all great ways to get lost in nature for the afternoon. Incredible views await those who can make it to the mountain summits and soak in the expansive vistas. Whether you prefer running the trails or enjoying the view from the comfort of your front porch, owning Jefferson Landing NC real estate will immerse you in the incredible surroundings.
Work with Vannoy Properties
When you're ready to start looking for Jefferson Landing NC real estate, don't settle for just any realtor. Instead, work with the best by contacting Vannoy Properties. Our team of area experts understand the local market and know how to get you the mountain home of your dreams. Whether you want to own a luxury house or cozy cottage within Jefferson Landing, we will use your wish list, deal breakers and budget to get you into the best home for your family. Let us handle the hard work and you can focus on settling into your new home. Contact our team today to schedule a viewing!